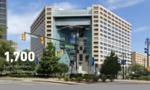 Abstract
This event is the second in a new series of talks on urban design, bringing together Dan Pitera, Melissa Dittmer and Nolan Lienhart for a conversation on the concept of downtown in the modern city.
Biographical Information
Dan Pitera, FAIA, is a political and social activist masquerading as an architect. He is the Executive Director of the Detroit Collaborative Design Center (DCDC) at the University of Detroit Mercy School of Architecture, which was recently awarded the National AIA's 2017 Whitney M. Young Jr. Award and was included in the 2017 Curry Stone Design Award's Social Design Circle. Dan co-led the Civic Engagement process for the Detroit Works Project Long Term Planning in 2010. Mr. Pitera was a 2004-2005 Loeb Fellow at Harvard and is regularly a resource member for Mayor's Institute for City Design (MICD). He has co-authored the book, Syncopating the Urban Landscape: More People, More Programs, More Geographies and co-edited the book, Activist Architecture: The Philosophy and Practice of the Community Design Center.
For the past eight years, Melissa Dittmer has been in various leadership positions at Bedrock, Dan Gilbert's mission-driven real estate company, where she have proven that thoughtful planning processes and design excellence outcomes raise both community values and real estate values - while also solving long-standing city issues. Most recently, Melissa created Bedrock's Office of Urban Strategy and Innovation where she co-leads a multi-disciplinary research and development team in the exploration of innovative urban real estate strategies to advance the vision of inclusive, equitable, and resilient neighborhoods. As Bedrock's former Chief Design Officer, she led multiple internal creative teams to implement short- and long-term architecture, planning, marketing, placemaking, and design strategies throughout Detroit and Cleveland. Melissa's inclusive urbanism thought leadership and ability to lead diverse public/private/philanthropic perspectives has been key in co-authoring such ground-breaking planning and real estate efforts as Detroit Future City, Detroit Blight Removal Task Force Plan, Brush Park City Modern Housing Development, Brush Park Form-Base Guidelines, Detroit Design 139, RiverEast Mixed-Use Waterfront Plan, Pink Zoning Commercial Corridor Revitalization, Detroit's Choice Neighborhood Grant application, and Detroit's Amazon HQ2 Proposal.
Nolan Lienhart is a Principal and Director of Planning & Urban Design for ZGF Architects. He has a depth of experience in transit-oriented development, master planning, and urban design, which includes design and planning for mixed-use neighborhoods, multi-modal corridors, and campus planning. This experience includes work for Oregon Health & Science University, Portland's South Waterfront District, Stanford University, Prosper Portland, and Denver's Regional Transportation District, among other catalytic projects throughout the country.
The conversation will be moderated by Randy Gragg of the Portland Parks Foundation.
Subjects
Michigan -- Detroit Metropolitan Area, Architecture -- Michigan -- Detroit -- History, Architecture -- Oregon -- Portland -- History, City planning -- Oregon -- Portland, City planning -- Michigan -- Detroit, Detroit (Mich.) -- Race relations -- History, African Americans -- Michigan -- Detroit -- History, Urban economics, Regional economics, Regional planning -- Economic aspects, Cities and towns, Urban sociology, Racial justice, Social justice, Multiculturalism, Ethnic relations
Disciplines
Architecture | Social Justice | Urban Studies and Planning
Persistent Identifier
https://archives.pdx.edu/ds/psu/36834
Recommended Citation
Pitera, Dan; Dittmer, Melissa; Lienhart, Nolan; and Gragg, Randy, "Portland in Conversation: The Infrastructure of the Public City: Downtown | Detroit | Portland" (2021). Portland in Conversation. 2.
https://archives.pdx.edu/ds/psu/36834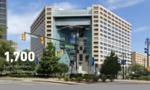 COinS