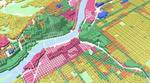 Abstract
Portland is a city that is known internationally for its active, walkable streets and vibrant open spaces filled with people. With the work-from-home and social-distancing responses to the COVID-19 pandemic, those public spaces went quiet, but virtual meeting technologies and social media were able to step in and address many of those human connection needs. As the city comes out of the pandemic response, we have a different perspective on technology in cities: what roles will technology continue to play in our public spaces? What were they already doing? What are the ramifications of new technologies in our public spaces -- the ones we can see and the ones we can't -- and what should we be thinking about as technologies and our city continue to evolve?
This event, part of a series of talks on urban design presented by the PSU School of Architecture and the PSU Urban Design Collaborative, brings together Dawn Nafus and Hector Dominguez in a conversation about technology and its role in the city.
Biographical Information
Dawn Nafus is a Senior Research Scientist at Intel, where she conducts anthropological research on technology and society issues, including the social implications of health and environmental data, citizen science, and responsible AI. She is the editor of Quantified: Biosensing Technologies in Everyday Life (MIT Press, 2016), co-author of Self-Tracking (MIT Press 2016) and co-editor of Ethnography for a Data-Saturated World (Manchester University Press, 2018). She holds a PhD from the University of Cambridge.
Hector Dominguez is the Open Data Coordinator at the City of Portland, Oregon and part of the Smart City PDX team. In addition to Open Data initiatives, Hector has led privacy and information initiatives in the City that includes use of ethical tools for technology solutions assessment, privacy and information protection principles, establishing the citywide privacy and surveillance technologies strategies and procedures, and policy development including the face recognition technologies and Surveillance policies.
Subjects
City planners -- Oregon -- Portland, City planning -- Oregon -- Portland, Human face recognition (Computer science) -- Moral and ethical aspects, Artificial intelligence -- Moral and ethical aspects, Public spaces, Ethnology -- Data processing, Information retrieval -- Social aspects
Persistent Identifier
https://archives.pdx.edu/ds/psu/36843
Recommended Citation
Dominguez, Hector; Nafus, Dawn; and Raggett, Mark, "Portland in Conversation: The Infrastructure of the Public City: Technology | Portland I Portland" (2021). Portland in Conversation. 4.
https://archives.pdx.edu/ds/psu/36843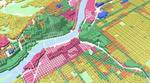 COinS