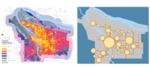 Abstract
This event, part of a new series of talks on urban design presented by the PSU School of Architecture and the PSU Urban Design Collaborative, brings together Lisa Parker and Art Pearce in a conversation about technology and its role in the city, moderated by PSU's Ellen Shoshkes.
Biographical Information
Lisa Parker is the Branch Manager of Street Activities with the City of Vancouver and her work focuses on the varying public uses of the city's public realm. Streets are among cities' greatest public space assets and as Vancouver grows and densifies, these spaces become a critical component of the livability, inclusivity and vitality of the city. Lisa's work within the Public Space and Street Use Division focuses on enhancing streets and public spaces through business and community partnerships, pilots and programs that address City of Vancouver, community and business emerging priorities. Street Activities works collaboratively to create new temporary and permanent public spaces, such as plazas and parklets, to quickly meet the demand for safe, multi‑use and inclusive spaces. This ongoing work strongly relies on stewardship to ensure new and existing public spaces remain clean, vital and welcoming for all. This reimagining of the City of Vancouver's streets enables them to become people spaces for active living, cultural expression, social connection and economic vitality, with the recent completion of Robson Square in the heart of Downtown Vancouver as an example. Lisa is a registered Landscape Architect in British Columbia, with her Masters in Landscape Architecture from the University of British Columbia and Bachelor Degrees in Coastal Geology and Environmental Studies from the University of California at Santa Cruz.
Art Pearce is Director of Policy, Planning and Projects at the City of Portland Bureau of Transportation and currently oversees the Transportation Planning, Capital Delivery and Active Transportation and Safety Programs Divisions. Art's team also leads the integration of new and shared mobility options into our daily travel, including bikeshare, e-scooters, and future shared automated vehicles. His team leads PBOT's Vision Zero Initiative and education and encouragement programs that help Portlanders benefit from an increasingly multimodal city. Initiatives include the Smart Trips "new movers" program, Portland's "transportation wallet", safe routes to school, senior strolls, and Sunday Parkways open streets events.
Ellen Shoshkes is Adjunct Associate Professor, Toulan School of Urban Studies and Planning, College of Urban and Public Affairs, Portland State University. She received her Master of Architecture from MIT and her Ph.D. in Urban Planning from Rutgers University. She is the author of Jaqueline Tyrwhitt: A Transnational Life in Urban Planning and Design (forthcoming from Ashgate in May 2013) as well as several scholarly articles on Tyrwhitt's career. She has also written on housing, community development, and the interactive nature of urban redevelopment, and is author of The Design Process: Case Studies of Project Development (Whitney Library of Design, 1989).
Subjects
City planning – Social aspects, City planning -- Citizen participation, Sustainable development -- Social aspects, Urban anthropology, Streets, Land use (Urban), Urban renewal, Equity, City planning -- Oregon -- Portland, Regional planning -- Oregon -- Portland, Urban policy -- Oregon -- Portland, Social justice -- Oregon -- Portland, Equality -- Economic aspects, Urban planning -- Oregon -- Portland, Gentrification -- Oregon -- Portland, Portland (Or.) -- Race relations, Cultural property -- Oregon -- Portland, Neighborhood planning -- Oregon -- Portland, Vancouver (Wash.) -- Economic conditions, City planning -- Vancouver (Wash.)
Persistent Identifier
https://archives.pdx.edu/ds/psu/36848
Recommended Citation
Parker, Lisa; Pearce, Art; and Shoshkes, Ellen, "Portland in Conversation: The Infrastructure of the Public City: The Street | Vancouver | Portland" (2021). Portland in Conversation. 5.
https://archives.pdx.edu/ds/psu/36848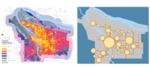 COinS