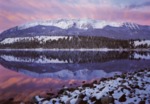 Abstract
This event, part of a series of talks on urban design presented by the PSU School of Architecture and the PSU Urban Design Collaborative, offers a conversation about land and its role in the city.
By positioning land as infrastructure, this conversation recognizes that the relationship humans have with the land, the way in which we use it as a resource, and the regulations that turn it into a property, have all been designed. Land infrastructures lie at the root of all other infrastructures. Today we talk about the work undertaken by both speakers in collaboration with land trusts, conservancies, and community partners to reclaim and rematriate land, and in light of this work, what Land Back might mean at a larger scale.
Biographical Information
Judy Bluehorse Skelton (Nez Perce/Cherokee) is an assistant professor with the Indigenous Nations Studies Department at PSU whose collaborative work centers on reclaiming the urban landscape for food, medicine, ceremony, and healthy lifeways through Indigenous traditional ecological and cultural knowledge (ITECK) with local Native organizations, tribes, and community partners.
Gabe Sheoships (Cayuse/Walla Walla) is executive director of Friends of Tryon Creek and adjunct faculty in the Indigenous Nations Studies and Environmental Science and Management Departments of PSU, whose community-focused work centers on Indigenous landscape reclamation, First Foods, and traditional cultural practices.
The conversation will be moderated by Athena Shepherd, a graduate student at PSU School of Architecture and an enrolled member of the Confederated Tribes of Siletz Indians.
Subjects
Indigenous peoples -- Social life and customs, Historical geography, Indigenous peoples -- Education -- Social aspects, Elders (Indigenous leaders), Intergenerational communication, Land settlement -- Oregon -- History, Place (Philosophy) -- History, Nature conservation -- Oregon, Race discrimination -- Oregon -- History, Reclamation of land--United States--History, Decolonization, Multicultural education, Indians of North America -- Fishing -- Oregon, Indians of North America -- Relocation -- Oregon, Native Americans -- Land tenure, First Nations of North America, Group identity -- Political aspects – United States, United States -- Ethnic relations -- Political aspects, Belonging (Social psychology), Inclusive education
Disciplines
Architecture | Social Justice
Persistent Identifier
https://archives.pdx.edu/ds/psu/36849
Recommended Citation
Skelton, Judy; Sheoships, Gabe; and Shepherd, Athena, "Portland in Conversation: The Infrastructure of the Public City: Land" (2021). Portland in Conversation. 6.
https://archives.pdx.edu/ds/psu/36849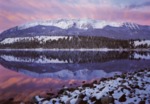 COinS